From calls in the middle of the night to constant deadlines to people yelling at you on the street for covering something they don't want on the news, reporting has its downside. But it has its perks too. This week my reporting job threw me into a scenario so awesome, it trumped the downsides I've experienced a thousand times over.
I woke up to a bitter 29 degrees below zero Wednesday morning. My obvious story for the day was the cold weather. One of the people I interviewed for my story was Lily, a woman from Colombia visiting her boyfriend Dan in Aberdeen. Being from South America, this was by far the coldest weather she'd experienced, and she told me she hated it. During the interview I asked what she'd say if her boyfriend asked her to marry him but said they'd be living in Aberdeen. Check out what she had to say.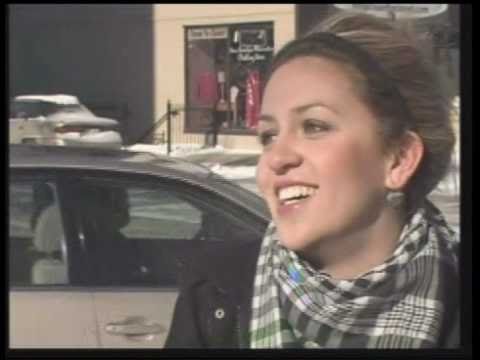 Dan and I go to the same church so we know each other. After the interview, I got a text from him saying he'd bought a ring the week before and was trying to think of a cool way to propose. He said he wished he had the ring with him when I asked Lily if she'd agree to marry him if it meant living in the cold. If he had the ring, he would have jumped in and asked her.
I said I'd shoot the interview again but Dan didn't have enough time to run home and get the ring before he had to be at work. We were trying to figure something out and finally came up with a plan.
Dan didn't get off work until 11:00 p.m. so we couldn't re-shoot the interview until then. But Lily's story was scheduled to run on the 6:00 p.m. news. So I told Lily I might have to shoot her interview again because there were video and audio problems. Dan's sister spent the day with Lily to make sure she didn't watch the news at 6:00 p.m.
Dan's step-mom picked up the ring and dropped it off with me. I set up for the "interview" in downtown Aberdeen across the street from Lily's Floral at 11:00 when Dan was off work. Dan brought Lily there to redo the interview. We planned before hand that as I was setting up I'd ask Dan to grab my microphone from the camera bag in the back of my car which also had the ring in it.
As Dan brought the microphone to me with the ring now in his pocket, I apologized to Lily for messing up the interview the first time and warned her I'd basically have to ask the exact same questions over again. And you can watch what happened from there.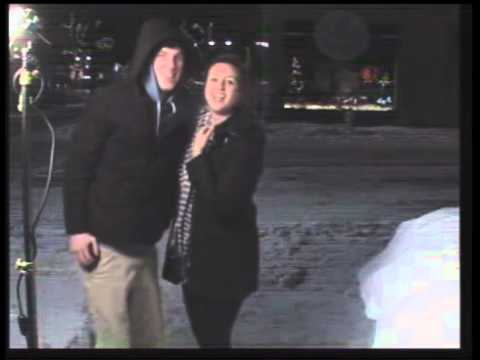 Congratulations to Dan and Lily. I am so happy for them and will be forever honored I got to play a part in Dan's great proposal idea.